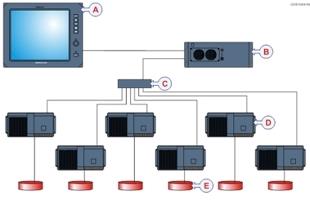 Simrad EK80 Scientific Echo Sounder System
The Simrad EK80 Scientific Sounder is a quantitative echo sounder system with wideband capabilities designed for scientific surveys and studies of the water column.
The Simrad EK80 acquisition SW operates on Microsoft Windows platform, with live display and recording of RAW data in an open, documented format supported by various 3rd party post-processing software.
The EK80 is a modular system, which means that the number of transducers and what kind of bandwidth the system can operate on will be offered based on specific customer need.

4 Products
Unitprice with VAT