WindSonic Ultrasonic Wind Sensor
WindSonic is a robust, low cost ultrasonic wind sensor with no moving parts. This 2-axis ultrasonic wind sensor offers maintenance-free wind speed and direction monitoring for true 'fit and forget' wind sensing.

The Gill WindSonic is a genuine low cost alternative to conventional cup and vane or propeller wind sensors, with all of the advantages of solid-state ultrasonic technology. With no moving parts to jam, break or wear out, this ultrasonic wind sensor is ideal for use in harsh weather conditions.

2 Products
Unitprice with VAT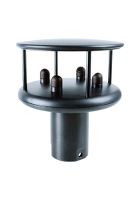 Wind Sonic M Vindsensor Uppvärmning
Product Number

NA-WS-M
Out of stock
Call Us To Order 031 - 10 08 85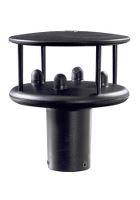 Wind Sonic2 Vindsensor RS 422/485
Product Number

NA-WS2
In stock
Call Us To Order 031 - 10 08 85